Everything you need to know to get there
What is a meal powder?
You've seen all kinds of them and today we want to give our point of view on the category.
Meal powders are rehydrating formulas that allow to eat quickly, according to their needs and physical objectives. They are also found under the names meal replacement (often a slimming approach), all-in-one meal, ready-to-drink meal or shaker.
At Vitaline, we talk about complete nutrition because we provide excellent nutrition covering all daily needs. We pay particular attention to nutritional values as well as the quality of ingredients and formulations.
What is it for?
When you want to save time, diet to help you lose weight, improve your health or allow you to travel light , powdered meals are a good alternative to achieve your goals. Rehydrate with water or milk, mix and go!

Powdered meals are all about:
• Super quick to prepare
• Quick to consume
• Economical: ≃ 1.5€/portion to 3-4€/portion for the highest of range (Vitaline)

And is it good?

To taste, it depends...
For health depends...
... on the type of products and brand of meal replacement you choose.

Some products are controversial for additives, sweeteners, the amount of sugar or more generally their glycemic index... There are many different brands and references on the market...
At least there is a choice :)!
At Vitaline, our formulas are rigorously worked to keep the real taste of the ingredients and have excellent nutritional values.

Formulas to rehydrate: adapt to your tastes and uses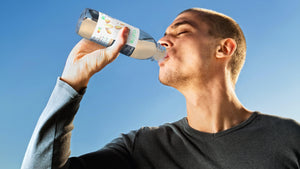 Straight from the bottle...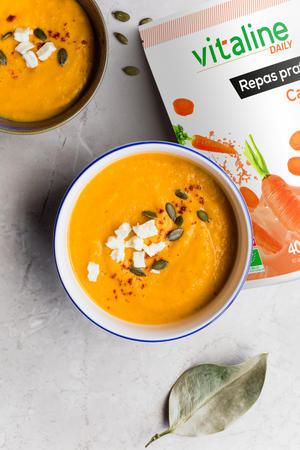 ... hot, creamy in a bowl, with a spoon…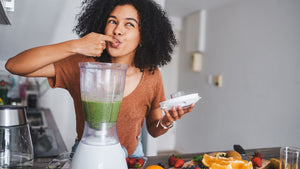 ... or as an ingredient in smoothies and many other recipes!

The meal powder category is dense. Soups and instant purees could even find their place there :) . Here is a comparison table of the different types of meal powders:
And Vitaline in all this?
Super practical ready-to-eat foods with excellent nutrition!
• Complete and with unrivaled nutritional profiles
• Best-in-class labels
• Excellent nutrition down to the last detail
Formulas Vitaline are also vegetarian and made with quality ingredients.

• 6 Daily formulas for vary your daily diet: Cocoa, Almonds, Red Fruits, Carrots, Green Vegetables and Tomatoes.
• 4 Catalyst formulas for healthy performancefor specific uses: sport, concentration and sleep.
All in convenient formats in all situations and with a long shelf life 6 months + : in bottles, sachets and bars to be always ready.
★★★★★

Best fast food.

Looking at what is being done on the market, Vitaline is the best alternative: not bad (that's for sure not be "cappuchino" like other scams), low in sugar, good food.

Guillaume M.

Nantes, France - 22/04/2022
★★★★★

Premium quality

Good products that I have complete confidence in. And besides, you can feel it in the taste of their products. No chemical sensation felt and it is frankly pleasant. So I say THANK YOU for having succeeded in the bet of ready meals without all this super transformation that we find everywhere else.

Gerda V.

Valence, France - 13/02/2022
★★★★★

I love

I love Vitaline, especially Almonds, Berries, Ignite, Focus. It's my daily life. It gets me in shape. I eat less and I lose weight little by little. Only happiness.

François B.

Nanterre, France - 29/05/2022
★★★★★

Excellence!

Really very satisfied with the quality of Vitaline products. Very digestible nutritious drinks, with natural taste and flavors, simple and quick to prepare. No lumps

Katia L.

Paris, France - 03/01/2022
★★★★★

Promise kept

I have been taking Vitaline for a few months now, almost every working day. The first time I was surprised by the taste since I had tested other competitors, less careful about the quality of the recipes and the final benefits, in favor of the taste. I feel perfectly well, I find the value for money excellent. Well done for that. I recommend you of course.

Florent W.

Verdun, France - 08/12/2021
Finally a practical and excellent food solution!
Your Discovery Pack for 29.99€
10 products with different formulas, nutritionally excellent
and great customer feedback...

We even offer delivery!
>> Get started